Zakątek Dąbie
Your enclave in the heart of the city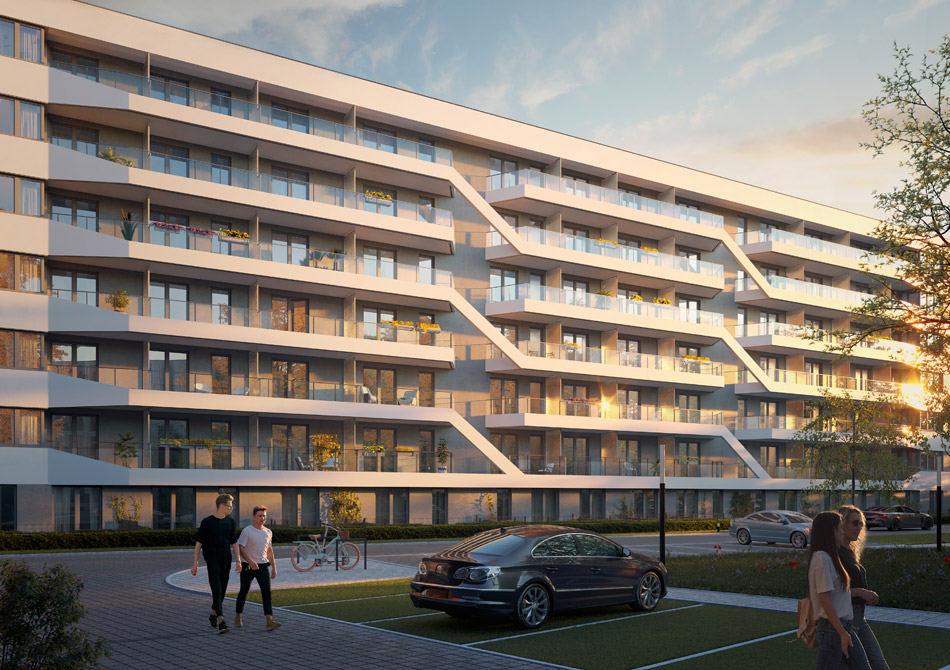 A comfortable place to live
The Zakątek Dąbie is another investment built in a very attractive location – Bajeczna street in Kraków's Grzegórzki district.
The location adjoins the Old Town and is considered one of the most attractive places to live. The proximity of the city center and comfortable public transport connections with other districts make the purchase of an apartment in this location especially attractive for young people and families with children, as well as for older people strongly connected to the Grzegórzki district, who want to benefit from the advantages of new development.
GREEN AREAS
IN THE IMMEDIATE VICINITY
Find the perfect
apartment for you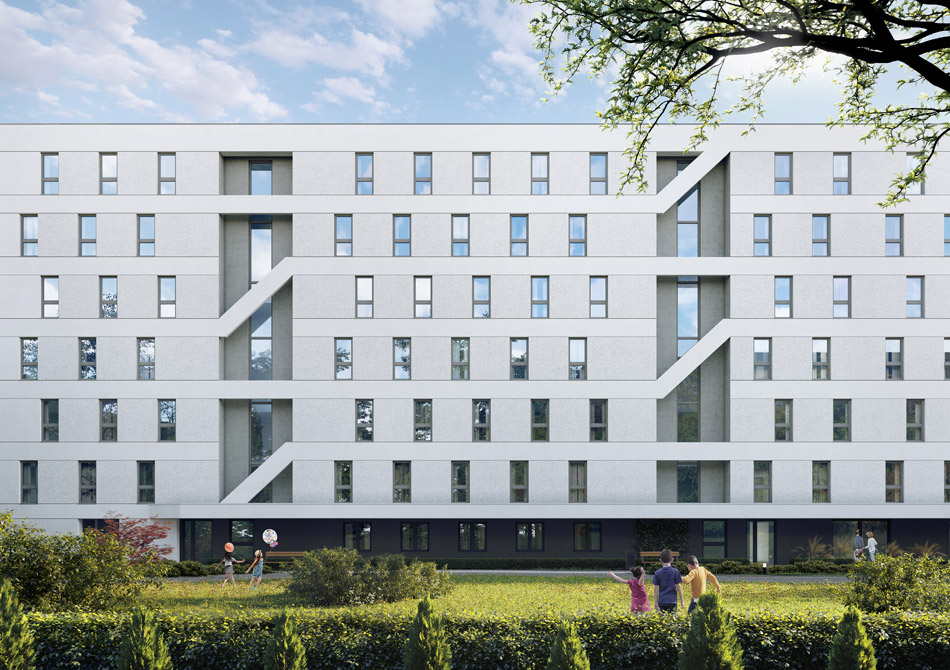 Live modern
Zakątek Dąbie was designed to harmoniously fit the surrounding development. The building envelope, its interesting façade and lots of glazing make this investment modern, smart and attractive to the eye. Seven stories above the ground will be put into service, as well as one 1 underground story, accommodating a garage with 147 parking posts. 25 storage rooms will provide additional storage space.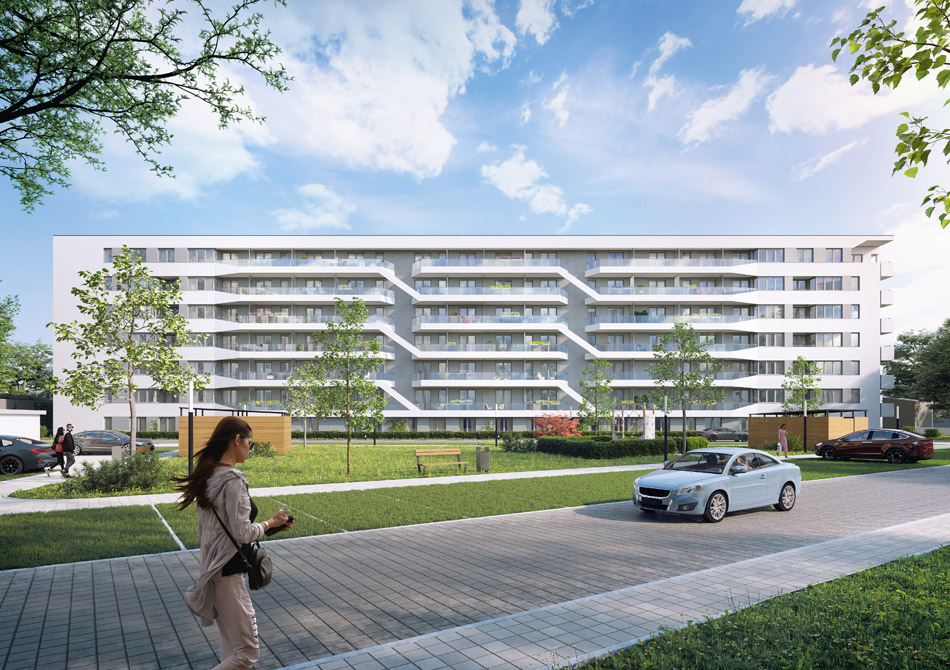 Comfy apartments in the city center
Zakątek Dąbie will feature 121 apartments with various layouts and diverse sizes. Each one will have a balcony or a loggia, while those situated on the ground floor will have gardens instead. Future residents will be able to choose a layout meeting their individual preferences – both in terms of space available and geographic directions.
studio apartments
two-bedroom apartments
three-bedroom apartments
four-bedroom apartments
five-bedroom apartment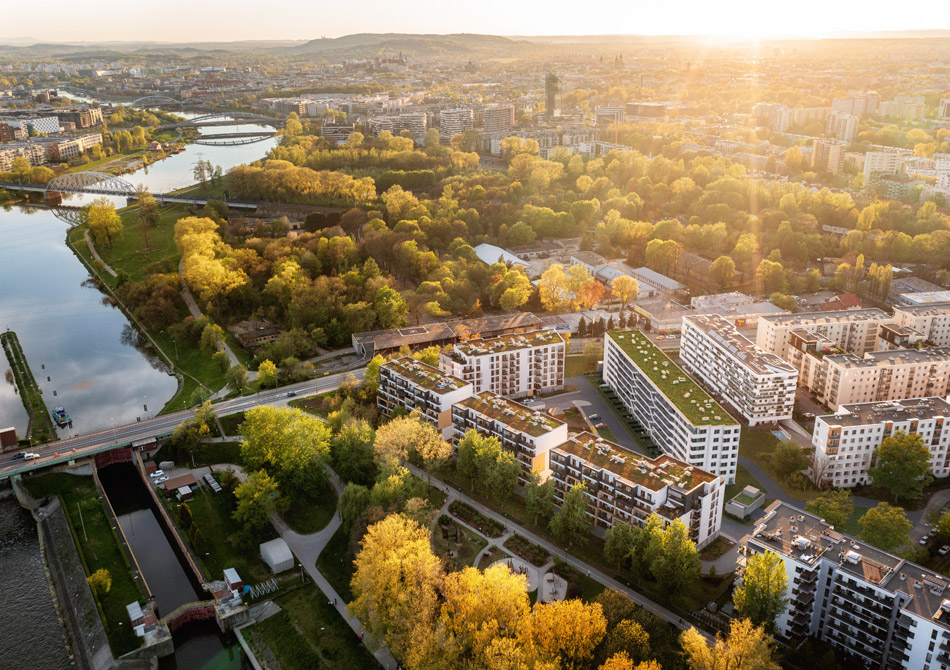 A well-connected investment
The investment will be built in Bajeczna street, next to Kraków's major arteries – Aleja Pokoju and Ofiar Dąbia. This will facilitate reaching many important locations in the city efficiently both by public transport and by one's own means.
The investment's location is very convenient. The Old Town and Kazimierz district are about 3 kilometers away. Well-developed public transport network, connecting Grzegórzki with other districts, is also a great asset. The residents will have numerous commercial and service establishments at their disposal, as well as shopping malls. There are also several educational institutions nearby. This includes not only kindergartens and schools but also universities. Spend your free time in a cinema, nearby fitness clubs or outdoor gyms.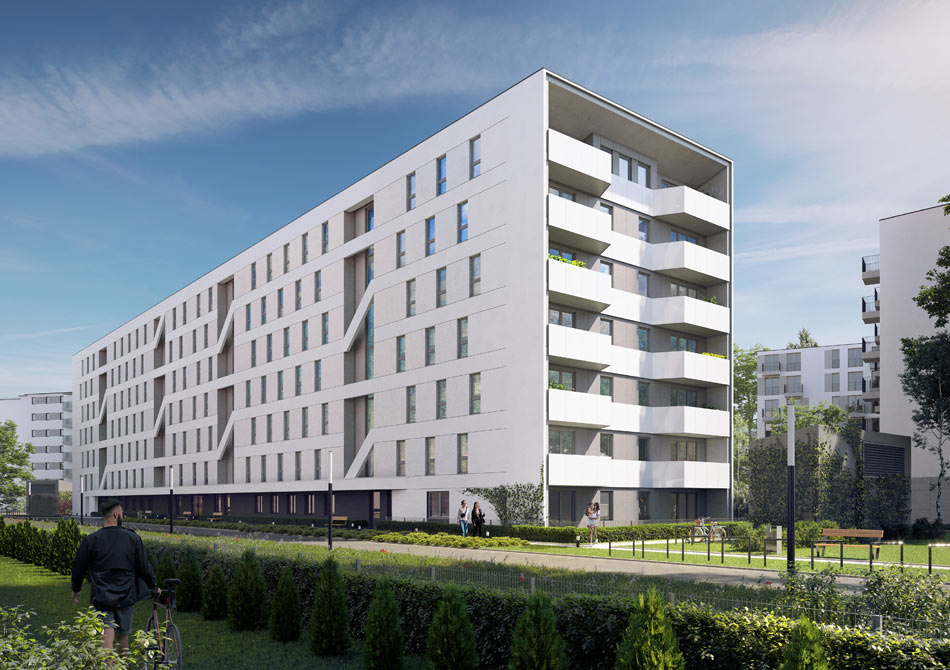 Unique leisure possibilities
The Zakątek Dąbie investment is being built next to beautiful recreational areas. Residents will be able to spend their free time entwined in the charming of Dąbie Park, Smoczy Square, as well as on walking and cycling paths located nearby, where you can find respite in a green environment. The investment is only a 25 minutes' walk away from Lotników Park, where you can spend time strolling through the green alleys or benefit from the attractive educational and recreational offer. The Park hosts e.g. Stanisław Lem's Garden of Experiments or the Museum of Polish Aviation. Proximity of Vistula, the Kurlandzki boulevard, a playground and sports fields favors spending time outdoor.